Welcome to Vidhyasha Pharmaceuticals
VIDHYASHA PHARMACEUTICALS is vertically integrated health care company with one of the best pharmaceutical manufacturing facilities as per Good Manufacturing Practices Act guidelines at Kala Amb, Dist. Sirmour (Himachal Pradesh, India).

In pursuit of excellence, the group is forging ahead with its expertise and experience, constantly laying emphasis on customer satisfaction and confidence through Quality control and Quality assurance. A competent, dedicated and dynamic team of professionals is responsible for its aggressive growth. The company is accredited with WHO-GMP & 9001:2008; ISO 22000:2005, GMP & GLP . Our mission is to be the leading company in our field of activity, service, excellence and global expansion through quality measure.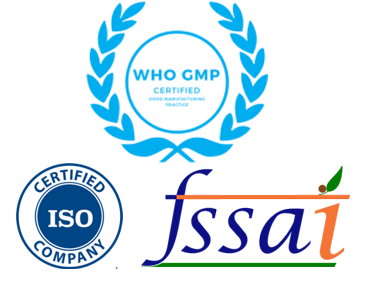 ---
Vidhyasha Pharmaceuticals has its manufacturing unit upgraded with the latest and well equipped technology as per WHO-GMP standards and is located in the foot hills of Shivalik Range at Kala amb in Himachal Pradesh state of INDIA, situated at just 250 Kms from Delhi International Airport, broadly connected with National Highway No. 1. The manufacturing facility is spread over a large 28000 square feet covered area with four floors. Vidhyasha is managed by highly qualified pharma technocrats having about 5 decades of practical experience in the field of Manufacturing, Marketing and Export of Pharmaceuticals & Nutraceuticals. The rich experience of Pharma & technocrat team provides an edge to fulfill the job assigned with quality control and proper validation.
Vidhyasha Pharmaceuticals is the blend of beautiful outer environment of scenic Himanchal natural beauty and competent, dedicated, dynamic, trained, specialized staff to provide most professional inner environment.
---
Our Mission
The company is founded on the belief that nature offers us the best solutions for all our health and grooming needs. Which is why we harness nature's everyday miracles, test them scientifically, and offer these solutions to help people take better care of their own selves. We provide Cost Effective Innovation based Superior Quality Pharmaceutical Products across the Globe that improves the lives of the Patients.
Our Vision
To become a house hold name by the year 2019 MANAGEMENT PHILOSOPHY.
We will devote our human resources and technology to create superior products and services for customer satisfaction, thereby contributing to a better global society.
Our QUALITY
Our quality control labs are equipped with latest equipments and highly qualified Technicians. High Quality is hallmark of Vidhyasha Pharmaceuticals and standards are maintained by selection of best quality of active ingredients and other excipients. .
---
We believe in the following values:
Commitment
Innovation
Aspiration
Nurturing Relationships
CERTIFICATIONS
GMP Certified
WHO-GMP Certified
FSSAI Certified
ISO 22000:2005 Certified
ISO 9001:2008 Certified
Neutral Code (For Exports)
Non-conviction Certified
---
Vidhyasha Pharmaceuticals located at Kala Amb in Himachal Pradesh (India) is a WHO- GMP Certified Pharmaceutical unit . It is equipped with modern machinery and drugs are manufactured under stringent quality control systems.
We focus our resources on all therapy areas where we believe our skills and resources can make the most difference.These areas include some of the world's serious illness and together represent a major worldwide burden of diseases: cardiovascular, gastrointestinal, neuroscience, respiratory inflammation and immunity. Our broad product portfolio includes: Softgel capsules, Tablet (Non Beta), Hardgel Capsules (Non Beta)
The above mentioned dosage forms can be provided in both Pharmaceuticals and Neutraceuticals.
For Any Pharmaceutical Inquiry, Contact Us